Audio Book Player
The best audio book player and manager out there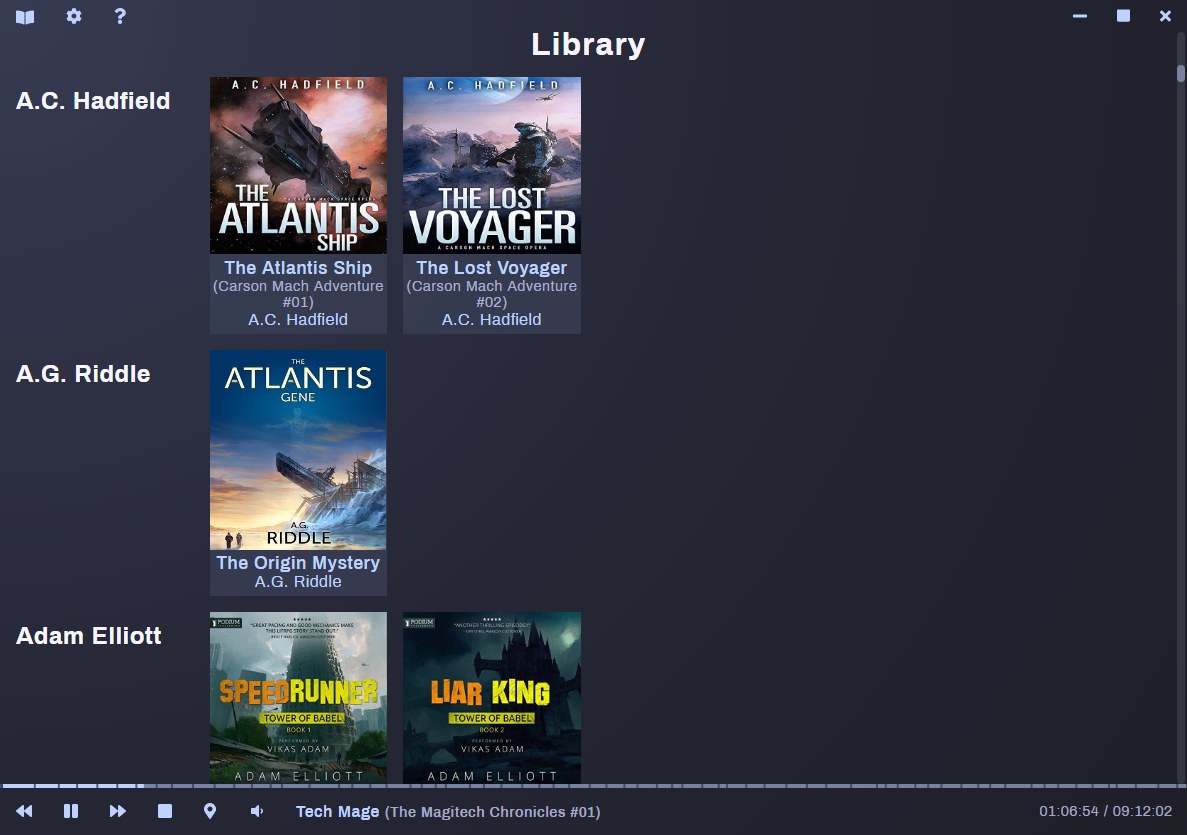 Features
Time Stamp Saving
Never lose your place again, your times are saved forever!
Chapter Intergration
Automaticly parses CUE and playlist files so it can understand where the true splits in your audiobook are!
Platform Agnostic
Windows, Mac or Linux, doesn't matter, it'll run!
Open Source
This project is now open source! Got a new feature or know how to fix a bug, head over to the
github
page and make a pull request.
FAQ
It's not working, where can i get help?
We have a
discord
where you can ask from help